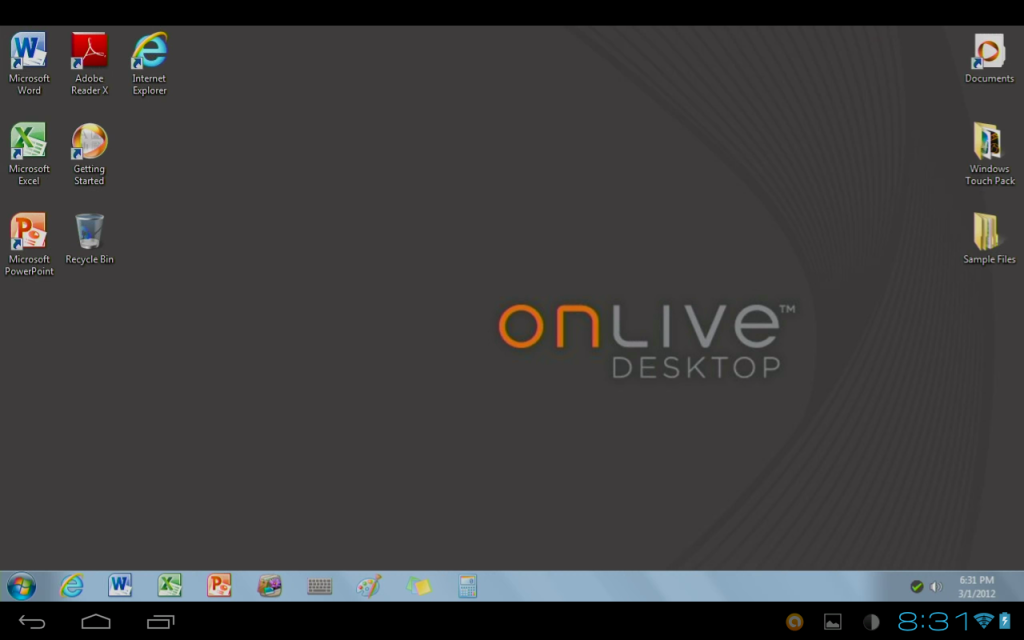 Credit: Xoomforums
OnLive
, a company providing a cloud based gaming platform, had launched a virtual Windows 7 desktop service some time ago. The service offers access to Windows 7 desktop as well as MS Office, for free.
But in a
blog post
today, Microsoft has said that OnLive violates its licensing agreements and they are actively engaging with OnLive to resolve the situation.
Free — the real 'innovative' part of OnLive desktop
OnLive desktop was unique as compared to its competitors in that it offered free access to a desktop running Windows. Again, this wasn't just any other version of Windows, but a proper Windows 7 enterprise, as shown by
Brian Madden
, in an excellent post about OnLive.
Credit: Brian Madden
On top of that OnLive also offered, for free, a real version of Microsoft Office 2010 standard edition (including Word, Excel and PowerPoint) and not a program like LibreOffice which could only open office files.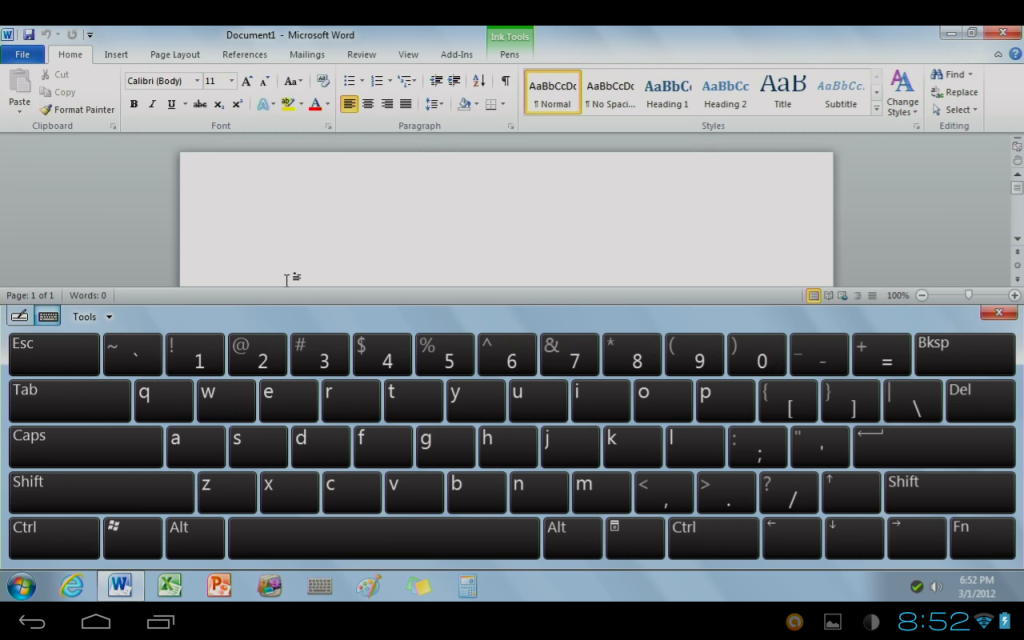 Credit: Xoomforums
The service also included a paid package which, among other things, included access to Internet Explorer which made running flash apps possible on an unsupported mobile device like the iPad. The paid service was also cheaper than competitors at US$9.99 per month.
License handling
This was the biggest question when the details about OnLive were released, as offering a full version of Windows bundled with Office for free was a too-good-to-be-true deal. The company was never open about how the licensing part of the deal was handled, giving rise to various speculations.
At that time it was known that the company was using the desktops used for gaming. VirtualTal, a twitter user, also speculated that if a dedicated hardware was being used for every instance of Windows, it was probably legal.
This tied in with the company's assertion that the usage timings of its gaming service and desktop service were completely different, which means that during office timings, Windows + Office would be used more, while after that games would be used more. This also partially explained that there were limited slots for free users.
But what it didn't explain was how Office 2010 standard edition was also offered for free.
This led to speculation that the company might even have been 'sponsored' by Microsoft or got a special license to test waters. Still that wouldn't have been in compliance with Microsoft' licensing terms and today's blog post by Microsoft clearly suggest the same thing.
Microsoft's licensing agreements
In a blog post discussing license agreement for providing desktop like functionalities, Microsoft has said that:
Windows 7 in virtual desktop solution can be provided if the end users have licensing agreements with Microsoft
Vendors hosting under the Services Provider License Agreement can provide desktop-like functionality as a service by using Windows Server and Remote Desktop Services. This can be provided to any customer, irrespective of whether they have a license or not. But, the SPLA does not support delivery of Windows 7 as a hosted client or provide the ability to access Office as a service through Windows 7. Office may only be provided as a service if it is hosted on Windows Server and Remote Desktop Services.
With regards to OnLive, Microsoft says that
"
Some inquiries about these scenarios have been raised as a result of recent media coverage related to OnLive's Desktop and Desktop Plus services...We are actively engaged with OnLive with the hope of bringing them into a properly licensed scenario, and we are committed to seeing this issue is resolved.
"
As we have stated before, OnLive used Windows 7 enterprise and Office 2010 standard, clearly indicating licensing violation.
Way forward for OnLive
As Microsoft has clearly said that it is a licensing violation and no special permission were given to OnLive, it seems likely that they will have to eventually agree on licensing terms with Microsoft — if they want to continue with the service.
This means that providing Windows 7 with Office bundled for free will no longer be possible. Also expect that the price of hosting to go up significantly from US$9.99 to more in line with other providers. Customers will have to pay for the license to access Windows desktop as well as Office, which would sharply increase the cost.
This will kill the only differentiator OnLive had, of providing the services for free or really cheap with the pro vision. And after this, we will probably treat OnLive as just another cloud solution, rather than a special one with unique features.