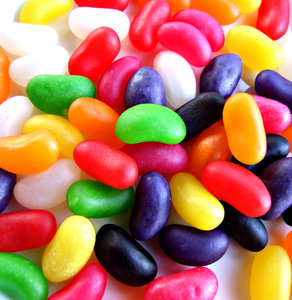 We had earlier reported that
Jelly Bean is rumored to launch in Q2
with an aim to target Windows 8 tablets.
Now, according to
TechRadar
, Benson Lin, Asus' Corporate VP, has said that "Asus is very close to Google, so once they have Android 5.0 I think there will be a high possibility that we will be the first wave to offer the Jelly Bean update."
What the statement implies
For one, the candid admissions means that the next version of Android is indeed code named Jelly Bean and there is some substance to the rumours hinting that Jelly Bean will be launched soon, even if not in 2Q 2012.
Delight for Asus' users
This is good news for users of Asus devices, as they could me amongst the first to taste the new OS. Asus was also the first to release Ice Cream Sandwich (ICS) update on Transformer prime.
Android platform
If all these rumours are true, Google is releasing Jelly Bean even before ICS has gain any significant traction. According to an earlier Google data, less than 1% of the Android devices were running on ICS.

This means that, as we had earlier speculated, ICS could be skipped by majority of the Android devices and they could jump straight away to Jelly Bean from Android 2.x/3.x, assuming that the device manufacturer comes out with updates. Though devices will continue getting ICS updates, till there is a formal announcement by Google and also for devices were significant work to update them has been done.

Jelly Bean: Target Windows tablets
The early release of Jelly Bean probably has one major objective — to release a version compatible with Windows, before Windows 8 is launched. Microsoft plans to launch the next generation, metro interface Windows 8 OS before holiday season.

With the release, Google will be hoping that Android+Chrome gain a foothold on x86 based Windows netbooks/tablets. While there may be doubts about the Metro interface for full fledged desktops, Windows 8 could prove to be a success in the tablets market, and this is where Google wants to give the users and option to install Android alongside Windows.

This will significantly increase the reach of Android and give developers further incentives to develop on Android. Google will be hoping that previous Android users will be liking the interface and the apps enough to install them along with Windows, a strategy which might work as there will be no extra cost involved in installing Android. Plus, Windows 8 store could take some time to take off, and Google will like to attack Microsoft in that period.

With this strategy, pure Android tablet sales might suffer, but they haven't been very successful so far, especially when compared with iPad. And in spite of the acquisition of Motorola, Google is a "data" or "information" company and not a hardware company, hence more the users using Android, better is the business opportunity for Google.